School-based English Language Curriculum (2017-2018)
"Turning a New Page in English Language Learning and Teaching" is the rationale central to Ng Siu Mui's English language curriculum.
In view of the diverse language needs of our students, this year, under the baton of Ms B. Liu, our English consultant, the whole English panel collaboratively team up to devise a school-based English curriculum based on the guidelines provided by the EDB. It is hoped that learners of different language abilities and needs can be better catered for.
The diagram below best illustrates the idea behind our curriculum reform.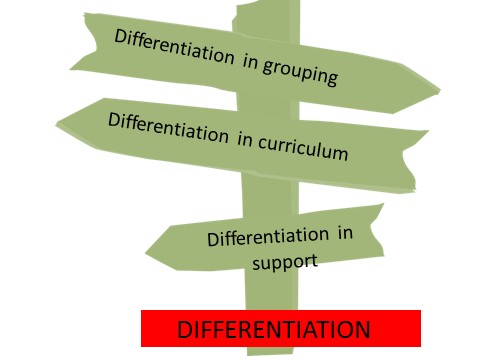 The English Panel (2017-2018)
Ms LIU Wing Yu, Betty (English Consultant)
Ms KO Wai Yin, Virginia (Subject Head)
Ms CHAN Man Har, Connie (S.4-6 Co-ordinator)
Ms WONG Suk Man, Teresa (S.1-3 Co-ordinator)
Ms WONG Lai Ling (NET)
Ms LAU Pik Yee, Kennis
Mr TANG Lam Wo
Panel Development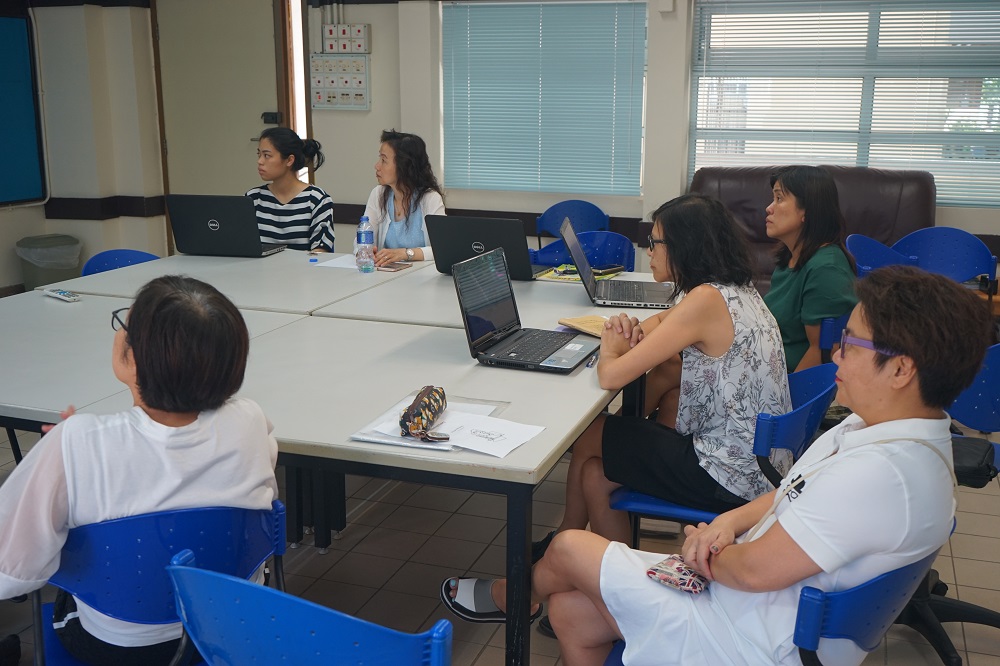 A Briefing to S.6 SBA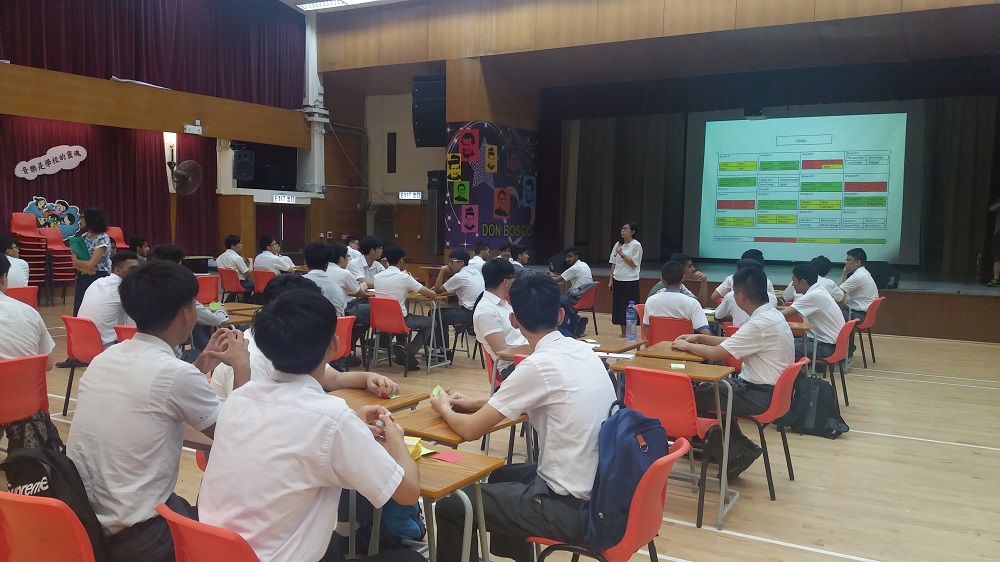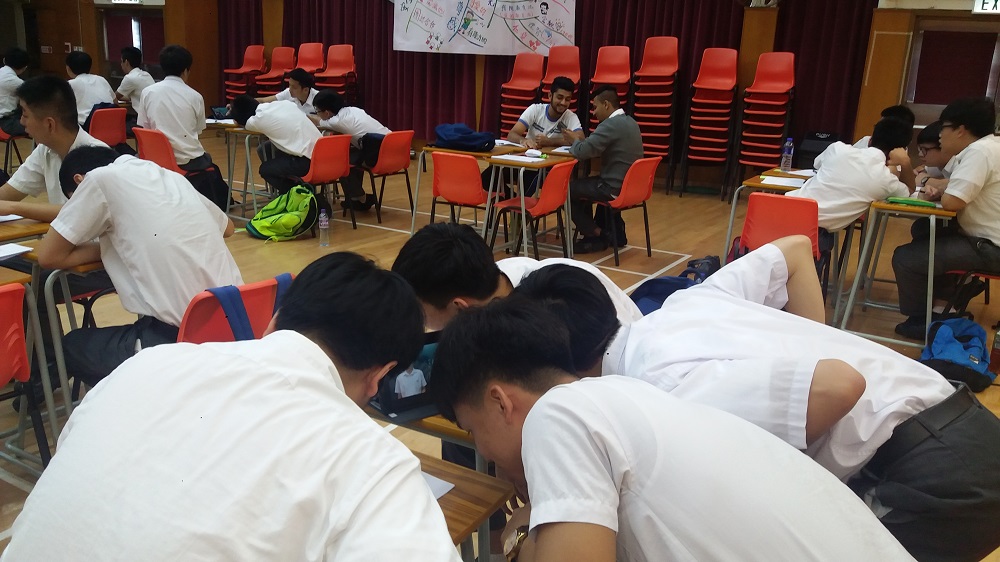 S.3B Speaking Practice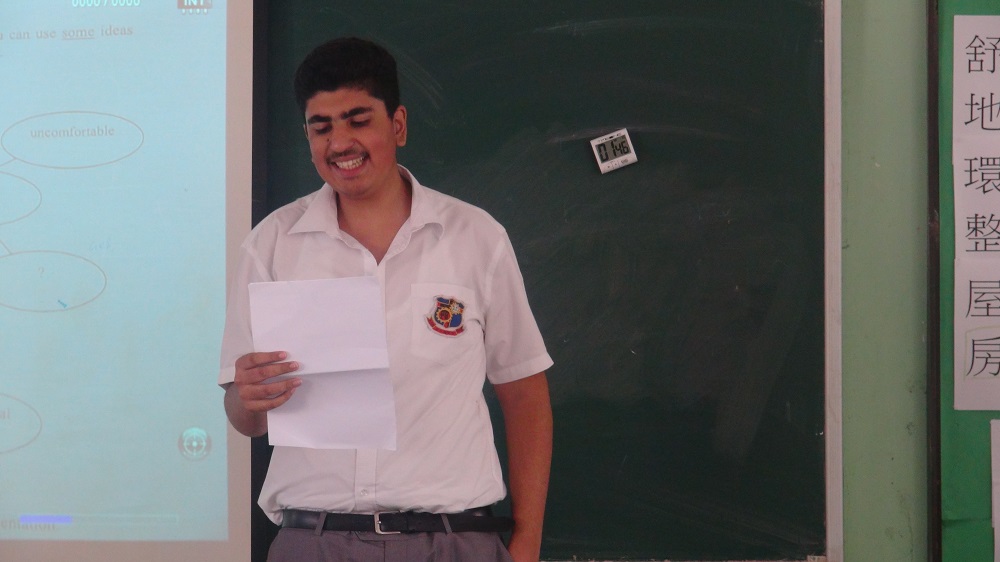 45th School Anniversary English Slogan Writing Competition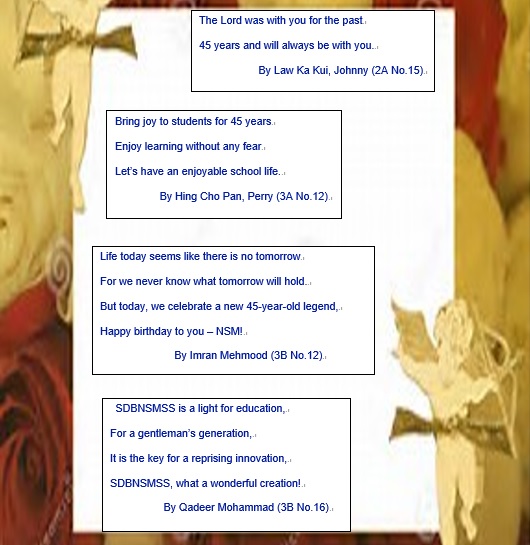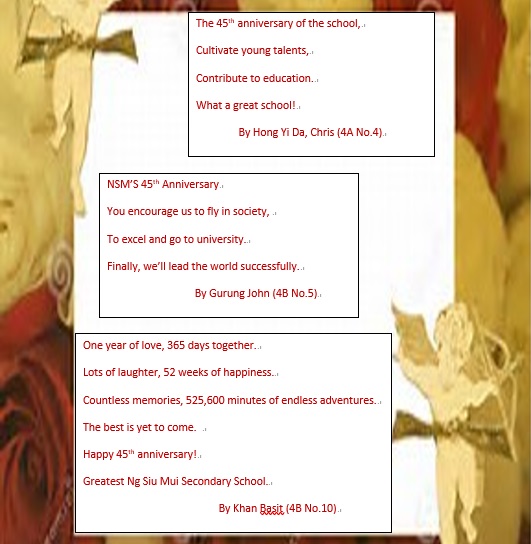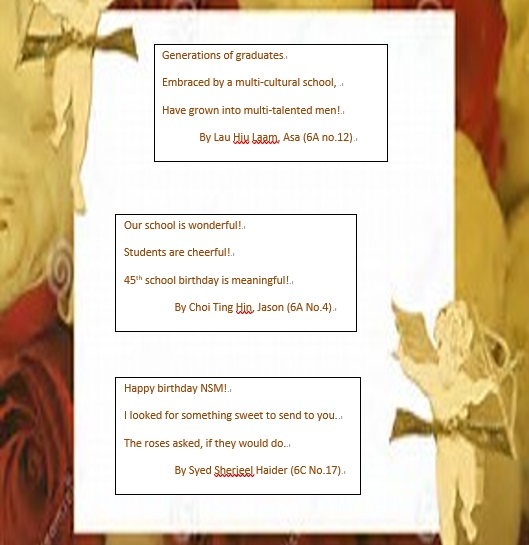 Useful Links
HKedCity
Reading A-Z
British Council
Hong Kong Examinations and Assessment Authority
BBC Learning English
BrainPop ESL